Cybersecurity and IT solutions to protect companies in logistics and supply chain from threats.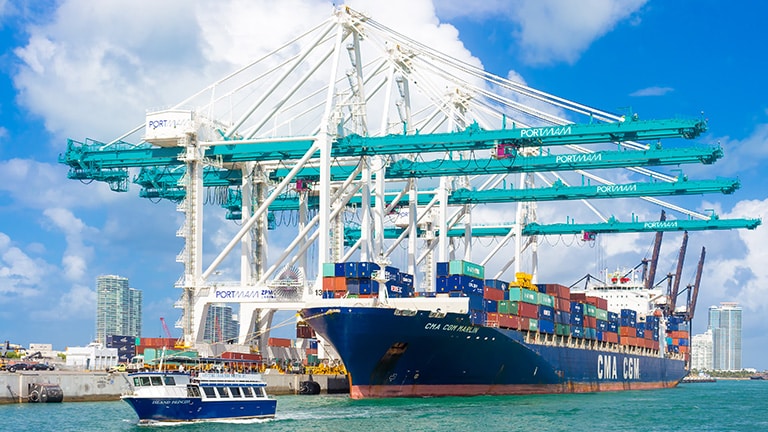 Every link in the supply chain is at risk of cyberattack.
Transferring information through IT networks is necessary to run your business and keep goods moving, yet networks make your organization vulnerable. As threat actors become more sophisticated, how does your logistics business stack up to withstand and recover from an attack?
Not long ago, a cyberattack halted shipping giant Maersk's operations. And since logistics operations aren't siloed, the attack led to global transportation delays, including disruptions at the world's largest ports. Imagine inaccessible shipping documents, angry customers suffering from delays, businesses coming to a complete standstill, and the costs and impacts of one attack rising on a global scale.
Supply Chain and Logistics are Complicated.
Think about the range of software your business uses to get the job done – inventory management, customs and insurance compliance, shipment tracking, rate management, and many others along the supply chain path. The complexity of your systems requires careful monitoring and support to stop unauthorized access and data breaches. Cyberattacks are increasing, and it's not a matter of if but when one will occur in your network. Taking every precaution to keep goods and sensitive data secure while avoiding downtime and customer disappointment is more critical than ever.
What measures should your company take to limit its risks?
Airiam specializes in cyber resiliency and offers logistics companies a full spectrum of managed enterprise-grade cybersecurity and IT support. Our experienced team works with your leadership to devise the best plan and ongoing support to prevent attacks and limit the blast radius and recovery time, should one occur.  Here are a few ways we assist logistics companies.
Supply chain and logistics keep the world moving. Transporting goods to and from people across the globe is vital to every business, directly or indirectly. Your supply chain is only as strong as its weakest link. Bolster your organization with trusted cyber protection. Contact Airiam to learn how we can support your networks and IT infrastructure to make your company resilient from cybercrime.
Solutions for Companies in Logistics and Supply Chain