Ransomware can be crippling for businesses, big and small, and it's an escalating threat. Attackers are evolving, learning traditional recovery paths and destroying access to conventional backups, crippling organizations and leaving them at their whim.
Fortunately, modern-day protection strategies are maturing, too. No longer is any ol' data backup good enough—you need a comprehensive cyber resilience strategy with immutable backups as part of your solution.
However, choosing an immutable backup provider is easier said than done. Cyber resilience providers are responding to the growing threat and developing immutable backup solutions, and there are plenty of options to choose from.
We want to help you escape paralysis by analysis and quickly find the perfect provider for your business data. Below, we'll walk you through what to look for in a provider before breaking down our top picks for 2023.
What is an Immutable Backup?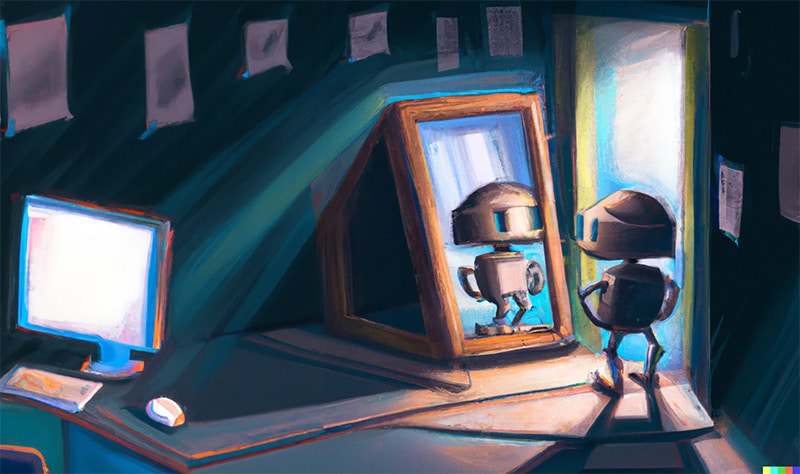 At a bare minimum, an immutable backup (also known as an air-gapped backup) is a file that can't be encrypted, modified, or deleted. It preserves your data from attackers and ensures you always have a reliable backup.
However, the way providers implement immutable backups varies. Everything from the encryption to the storage to the accessibility can vary, making it difficult to find a solution that matches your business's protection needs and budget.
How to Choose the Right Immutable Backup Solution
Every business takes a unique approach to how they implement immutable backups. That might be in their recovery process, encryptions, cloud or hybrid storage, or comprehensive disaster recovery services. You could get caught in an endless loop comparing features and five-star reviews, but here are the primary criteria you should be considering:
Disaster Recovery as a Service
Disaster recovery as a service (DRaaS) often includes immutable backups, but it also extends the services to include planning, testing, monitoring, detection, and response. You don't just want an immutable backup—you want a provider that's watching your systems, implementing continuity solutions, and recovering your data as quickly as possible.
Continuity Solutions
Immutable backups ensure you recover your data and get systems back online, but they're not always instantaneous, and you need plans and processes in place to mitigate business interruption and maintain a high-quality customer experience. Choose an immutable backup solution that fully manages your failovers and failbacks to keep systems online while you work to recover your data.
Secure Access
Your immutable backup solution won't do you much good if it's not secured and out of reach from bad actors. Choose a provider that keeps your immutable backup secure and inaccessible to attackers. Usually, that means it shouldn't be accessible to you, too. Secure access should lock your storage keys behind access management, activity logging, and multifactor authentication.
Recovery Paths
Choose a backup solution with the recovery paths that work for your business. That might be restoring your business operations onsite or pivoting to your provider's secure cloud network to enable remote backup restoration.
Recovery Time Objective and Recovery Point Objective
Choose a provider with a low recovery time objective (RTO) and recovery point objective (RPO) to mitigate data loss and restore operations as soon as possible.
Encryption and Compliance
Your immutable backup solution provider should meet data center compliance standards and use end-to-end encryption in transit and rest to ensure your backup data isn't corrupted or intercepted.
Experience
Your provider should have experience responding to cybersecurity incidents and quickly recovering data. Choose a solution with a strong reputation and a trusted team of experts.
Pricing
Research your options and request quotes. The cheapest option isn't always the best option, nor is the most expensive option the most secure. However, pricing will play a big part in your considerations, so make requesting a quote one of your first priority items.
10 Best Immutable Backup Solutions in 2023
1. Airiam AirGapd™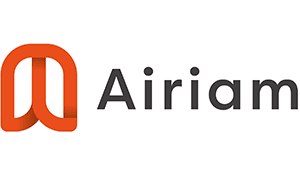 Airiam AirGapd provides your business with comprehensive disaster recovery, cloud backup, and continuity solutions for servers, workstations, and Office 365. AirGapd follows a 3-2-1-1 backup rule:
3 copies of data
2 different media types
1 off-site copy
1 air-gapped copy
Airiam's disaster recovery team fully managed the restoration and recovery plan to get your systems back online after an attack. They keep your backup storage keys secured in a vault that's inaccessible to you and threat actors. This vault is secured by multifactor authentication, access management, and access/activity logging to ensure it's only opened by the right hands.
AirGapd uses AES 256-bit encryption and TLS 1.2 transmission to ensure your data is secure in transit and at rest. The data centers are all SOC 1 & 2, PCI DSS, ISO 27001, and HIPAA compliant. They provide RTOs below 2 hours and RPO options up to 60 days. Airiam provides flexible recovery paths to restore your business operations from their secure cloud or onsite.
2. Arcserve OneXafe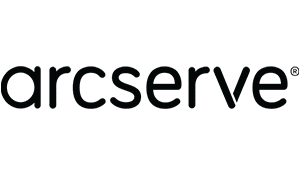 OneXafe's file system uses immutable object storage to ensure that written files are never modified. It uses continuous data protection (CDP) to take snapshots of your data every 90 seconds to mitigate data loss and keep up-to-date records of your file systems. You use these immutable snapshots to restore entire file systems in minutes.
Arcserve OneXafe provides a unified architecture to easily scale your storage needs and reduce management complexity. It enables compression, CDP, encryption at rest, compression, and global inline deduplication.
3. Rubrik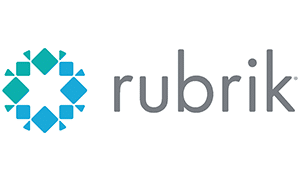 Rubrik's immutable backup solution uses a zero-trust cluster design where operations can only be performed with authenticated application programming interfaces (APIs). It integrates with security automation frameworks (like SIEM, SOAR, and Syslog) to quickly restore your files and get your systems back online.
Rubrik's Impact Analysis helps you identify the data attackers encrypted. These insights let you discover exposed data and vulnerabilities, helping you alert affected parties and patch up holes for the future. Anomaly Detection proactively monitors your systems for behavioral patterns and red flags, helping you contain malware before it spreads.
4. Veeam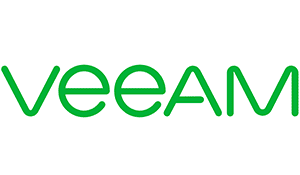 Veeam provides a comprehensive immutable backup and recovery solution. It's compatible with on-premise and cloud networks, securing your workloads across AWS, Azure, Google Cloud, Windows, Linux, Microsoft, Oracle, and more. Veeam has over 100 storage and cloud integrations, giving you ultimate flexibility when choosing storage, security, and cloud partners.
Veeam uses four different methodologies to protect your data and achieve your RPO and RTO requirements:
CDP
Storage snapshots
Backup
Replication
5. Veritas NetBackup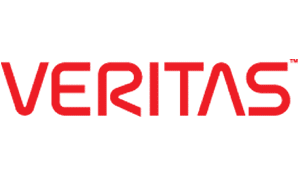 Veritas NetBackup is an enterprise-focused data protection solution that uses immutable backups, automation, artificial intelligence, and flexible architecture to secure cloud data at scale. NetBackup has extensive APIs and integrations to manage your backups and upgrade your infrastructure.
Veritas uses immutable backups combined with role-based access control, MFA, and top-notch encryption to keep your backup data secure. It uses machine learning to detect threats and deletes infected content prior to restoration to accelerate the recovery process and ensure your restored files are clean.
6. Cohesity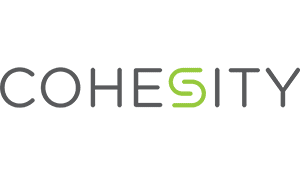 Cohesity's ransomware recovery product provides your business with immutable backup snapshots, AI early detection, and rapid recovery. Cohesity uses DataLock capability to prevent your backups from being modified or deleted.
It reduces downtime by recovering virtual machines, NAS data, and databases instantly without compromising performance or your data. Cohesity uses machine learning to scan your backup files and avoid reinjecting vulnerabilities into the restoration.
7. Druva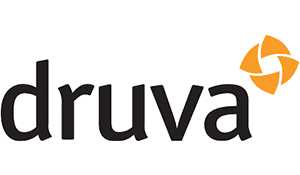 Druva provides air-gapped backups with automation tools to secure your data and accelerate recovery. The software monitors your systems to identify unusual activity and prevent the spread of contamination. It'll scan your backups before recovery to ensure they're secure and don't risk reinfection. Druva digs into your files, excludes malicious content, and automates the recovery process.
Druva's zero-trust security architecture uses MFA and managed access controls to prevent ransomware from exploiting compromised credentials. It uses bastion, auto-expiring credentials, VPNs, and AES-256 encryption to protect your business and its data.
8. Commvault
Commvault provides data backups for workloads across cloud and on-premise environments. Commvault® Backup & Recovery lets you use a single interface to check your data status across multiple environments. Its user interface is modern, easy to learn, and customizable to prioritize your data protection and recovery initiatives.
However, you'll need IT experts to deploy and optimize your Commvault data protection suite. It's a robust solution, but the added complexity can put a strain on your engineering resources.
9. Nakivo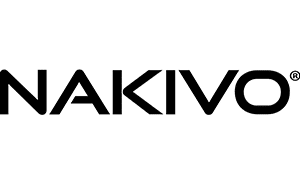 Nakivo is a backup and recovery software solution for virtual, cloud, physical, and SaaS environments. It uses immutable backups in local Linux repositories and public cloud storage to keep your data ransomware-proof. Nakivo implements automated failover, replication, and site recovery features to accelerate your recovery time and get systems back online quickly after a ransomware attack.
Nakivo provides customers with transparent pricing and affordable tiers, starting at $229 per socket and up to $659 per socket before you need a customized plan.
10. IBM Cloud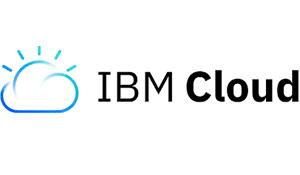 IBM Cloud uses the popular Write-Once-Read-Many (WORM) standard for maintaining your backup data integrity with non-modifiable or deletable files. You create and enforce retention policies using IBM's user interface or APIs to ensure backups match your requirement standards.
Trust Airiam With Your Immutable Backups
While you have plenty of immutable backup solutions to choose from, none provides the same flexibility, protection, and expertise as Airiam AirGapd. We're so confident in our products and services that we back users of our AirGuard Pro+ solution with a $2 million ransomware recovery guarantee.
Want to see how AirGapd can protect your business's data and continuity? Send us a message, and we'll kickstart the conversation.